There are several incredible project management podcasts, however, I was wondering which are the absolute best project management podcasts. As such, I thought I would map them out so that you can hear my favourites too! 
Before I get into it, let me discuss what attributes I look for before considering a project management podcast great.
PDU
 A strong PM podcast will help you earn PDUs. You can count podcasts as an educational activity within the category of online, or digital media. Thus, helping you retain your PMP certification.
Interviews
In my opinion, another attribute that creates the best project management podcasts is appropriate guest features. I think a smart way to gain wisdom is by learning from others. As such, great PM podcasts should entail relevant interviews with industry experts. 
Length 
Furthermore, I think another important aspect of a podcasts success comes down to its timeliness. I believe a podcast shouldn't be extensively long, but rather around 30-45 minutes. The appropriate length of a podcast enables hosts to share knowledge with listeners, without taking out too much time of your day.
Expertise 
Moreover, expertise is also vital in making a project management podcast excellent. It is important that you learn from the best in the game, the industry experts and veterans. 
Entertainment 
Last but not least, good podcasts go beyond teaching you, they also keep you entertained. A podcast worthy of listening to should be able to keep you engaged. Without further ado,  let's get into my list.
My Best Project Management

Podcasts 
I just had to highlight the DPM podcasts as one of my favourites. Host, Ben Aston covers it all, offering how-to guides, thought leadership, and training related to project management. Moreover, all of this PDU-worthy knowledge is compressed into 30 minute podcasts, making it easily digestible.   
I find this podcast amazing for highlighting the fundamentals of project management, while using examples for greater perspective. Cesar Abeid does wonderful work interviewing others within the industry, providing you with incredible insights. Moreover, the podcast episodes are under 40 minutes, and remains entertaining, earning a spot on the list. 
Yet another special podcast, Managing Projects highlights important PM trends and insights. Host Ron Smith uses interviews with professionals from the industry to validate his ideas.  However, the icing on the cake is the way Smith uses explanations for each podcast to break everything down. Ensuring us listeners don't miss a thing. 
Manage This is also one of the project management podcasts I enjoy and admire a lot. Mostly because hosts Bill Yates and Andy Crowe prove to be a dynamic duo. They bounce off each others ideas to explore project management ideas, keeping it within the 30-40 minute range. Learn from these certified experts and the others they interview with tip sharing, advice on PM problems, and successful management strategy discussion.
The Project Management Point-of-View is certainly one of the best project management podcasts I have listened to. Kendall Lott (host) provides listeners with anecdotes for us to learn more about different fields within project management. Through interviews and his own expertise, greater context on how to successfully execute projects is provided to us listeners.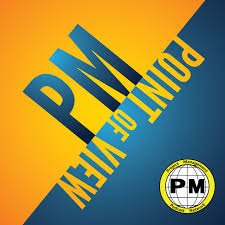 What do you think? 
Did you enjoy the selection of my favourite project management podcasts? Do you consider any of these the best project management podcasts, or any other? Comment Below!